Who We Are
We are a professional group aiming to give detailed introductions and recommendations on best tankless water heaters. Unlike manufacturer and seller, we do not produce or sell any of the heaters and we do not receive any advertisement fee from specific brand.
Learning professional knowledge on tankless water heaters, reading all the reviews, testing selected products, calling for the manufacturers for detailed performance of products, all the methods we tried just for providing you with several top rated and most efficient tankless water heaters reviews.
Why Do We Do It
Many people may have the trouble in finding a suitable tankless water heater, because there are so many brands and types of heaters on the market, and many boast to be in excellent performance but actually they lied.
We do the best tankless water heater reviews to save your time and energy to learn the boring knowledge, make complicated comparisons and ask different problems. All the trouble things are made by us, and what you need to do is to view the reviews we have made for you and find the best suitable one according to your actual needs.
Why Trust Us
We are some kind of service group that do not charge any fee from you, we select top rated tankless water heaters, make comparisons, and do the reviews. In other words, we are a professional reviewing group that aims to provides all sorts of reviews for you based on your actually needs.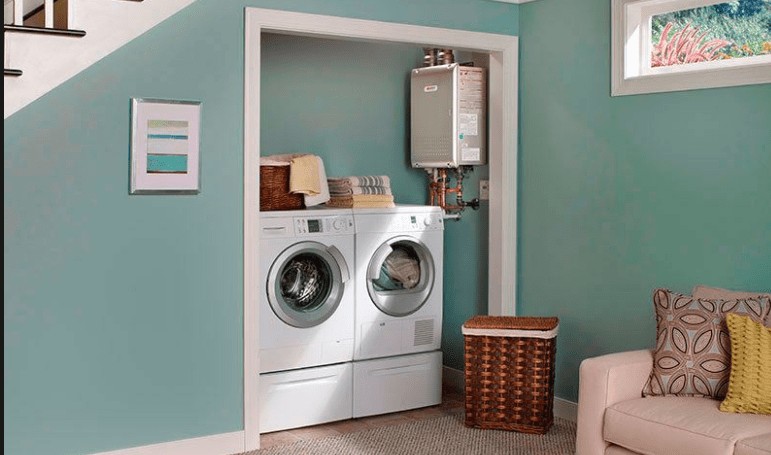 How We Pick
1.Brands
Before recommending the best types, we need to get deep knowledge on various kinds of heaters. We started with the most popular brands by gathering all the top rated brands together. They are mostly from the customers' reviews and buying guides.
-Qualification
Safety is the primary concern of each tankless water heater, therefore it needs to be tested strictly and produced according to relative national and industry standards. In comparing the different brands on the market, we looked up the qualifications of each manufacturer and their producing skills, making sure that they are produced under safety conditions and their products are well tested through professional testing machine.
-Corporate reputation
Corporate reputation represents the responsibility and reliability of the brand, if lacking of good reputation, then the quality level of its products is also not worth trusting. In selecting, we read and waded through various reviews, customer feedback to check the using experience and decide whether the brand is worth buying or not.
-Technology
Tankless water heater is now becoming more and more technological with the development of society, and can better meet various needs of customers. Most brands start to adopt advanced technology on heaters to prolong their service life and using experience. The common technology are listed as follow:
All the natural gas tankless water heaters and propane heaters for indoor installation need venting facilities to emit wasted gas. In order to improve the efficiency of energy, condensing technology is used. It recovers the heat and energy that will be lost in non condensing models, and greatly reduce the energy consumption and carbon dioxide emissions.
The brilliant brand on using this technology including Navien, Rheem and Rinnai.
The self adjusting technology will automatically adjust the water pressure and energy output after reading the incoming water temperature by itself. It brings two benefit in using, to keep water temperature and flow steady and to ensure only small amount of energy is used all the time. Stiebel, Takagi and some of Noritz tankless water heaters adopt the skills.
Apart from the above two technologies, there are also freeze protection, overheat sensor and Wi-Fi enabled control etc. These are all helpful in keeping water temperature and protecting units from unintentionally damage.
-After sale service
Most of the tankless water heater brands promise to keep at least 10 years warranty on their heating parts, but some of the brands really give bad after sale service. They ignore your requests once you brought it home. Therefore, getting a excellent instant water heater brand with satisfying after sale service will give you best purchasing experience.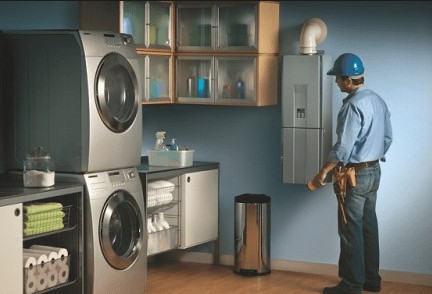 2.Products
Products are of course the major thing we will use for daily life, after selecting the reliable brands, we learned all the performance of each tankless water heaters and classify them with different needs and applications. They are mostly divided into indoor tankless water heater, outdoor instant water heater, whole house heater, tankless water heater for camper, for travel, for shower and for high altitude etc.
Each of the picked tankless water heaters are of good performance in our testing and from customers' reviews.
Again, we are not a seller or a producer on tankless water heater, we dedicate only on offering you best suggestions and purchasing advice on choosing the best suitable tankless water heaters for you. If you have any other problems on still get puzzle on any of the unit, you are welcomed to contact us any time you want.