Taking a shower is the major issue for everyone, even when you go out for traveling or camping, which makes small gas water heater a must in your outdoor life.
No matter for taking a hot shower or washing vegetables with hot water in the kitchen, a compact water heater will always help you out. However, we have talked too much on the residential tankless water heater, which you can find through our reviews if you have an interest.
In this post, we mainly focus on gas hot water, and especially the small types that can be used in your RV or other tents.
Wanting to get basic knowledge on it?
Just keep reading!
Top 8 Small Gas Water Heaters of 2020
#1. New RV Atwood 6 Gallon Water Heater
#3. New Suburban Sw6De Small Gas Water Heater
#4. Gasland BS158 Outdoor Portable Tankless Water Heater
#5. Bosch Electric Mini-Tank Water Heater
#6. Atwood GC6AA-10E 6 Gallon RV Gas Small Water Heater
#7. Hike Crew Portable Propane Water Heater
#8. Atwood 94022 Combination Gas/Electric Water Heater
Best Small Gas Water Heater Reviews
This is a perfect unit for RV or outdoor camping use, its high performance offers constant hot water for you in wild.
As a small RV gas hot water heater, the installation process is fairly straightforward, you need only to follow the clear instructions and self-install by yourself. If you still have a problem, find a video on YouTube and it can be a great help.
It is specially made for RV use, no door required and it fits perfectly with RV. And of course, do not expect a super long bath with it, for it is able to provide you with hot water in around 15 minutes. Quite short but is enough for outdoor.
No matter for propane or gas water heater, its using costs, and energy consumption can always be less than electric types.

Want a cheap but with great performance one? This is the most suitable one for you. It takes only around $200, and if you are lucky enough to meet the discount day, it takes only around $100 and you get it home.
A bad quality gas water heater has the potential of an explosion or gets easily burnt, for leakage of gas or other reasons. COSTWAY gas water heater shut off itself automatically once the water temperature exceeds 167℉ for a period.
Dimensions of it are 13 x 10 x 11.5 inch, so small and compact that can be easily put into the storage bag comes with the machine. No matter you intend to use it for RV, camping, or other outdoor entertainment, it can always meet your needs.
Both the shower hose and inlet hose are in gorgeous quality level. Hot water flows out instantly you open the heat on, thus no cold water is wasted in the process. Automatic ignition makes it out-stand among the most well-known brands on the market.

New Suburban gas water heater, with electric ignition as well as gas power, is suitable for RV camping use. Super long service time and brilliant working performance save much money and energy.
It features 12,000 BTU input and 10.2 gallons per hour recovery rate, which means hot water comes out instantly, takes around 10 seconds once the unit is on. It is not designed for a long time showering but can perfectly offer enough hot water for a short bath on RV.
The installation of it is quite straightforward, all you need to do is follow the instruction. But as it is designed for RV use, so the shape fits in perfectly. No hassle and leak appear in the process.

Different from the above-recommended types, this is a tankless water heater, which means instant hot water heater. No tank or storage water is needed.
Multiple protection systems
Do not get fooled by its cheap price, it is a functional gas water heater. Equipped with an anti-freezing protection system, you can use it barely in any weather conditions. The auto-shutoff device shuts off the unit smartly in case no flameout occurs.
It perfectly inherits the major advantage of a tankless water heater, that is super lightweight. For no storage tank needed, it takes no difficulty in carrying around. Hang it on top of trees or other supportive things with mounting bracket, you can start enjoying hot water with only simple steps of installing.
The maximum power output reaches 41,000 BTU per hour, which enables it to provide instant hot water no matter when and where you need it. No pre-heat before using as tank types do. 1.5 gallons on-demand hot water fully satisfy you with a fast shower outdoor.

What is the best under sink tank water heater? Well, it belongs to Bosch. If you ever heard about the brand, you may be aware of the wonderful performance of its products and satisfying after-sale service.
Thermal efficiency reaches as much as 98%, capable of providing constant hot water for sink use. The temperature of water ranges 65 – 145°F while operating pressure keeps -150 psi.
Though known as instant water heaters, there still needs some time for hot water flows through the pipe. Thus the waiting time can be frustrating. Bosch shortens the waiting time and saves a large amount of money on wasted cold water.
No cold water sandwiching
The worst bathing experience is intermittent cold water. Installing a Bosch mini-tank water heater, and you are free from troubling cold and hot water transfer.
Quality level for long life
To maximum energy efficiency, there is thick CFC-free foam insulation. The glass-lined tank is adapted for durability. Not merely a unit for under-sink use, it serves well for a buffer installed in-line with tankless water heaters, too.
Compact shape, 6-gallon water capacity as well as lightweight, all makes it a wonderful type for RV and small home use.
Anti-corrosion protection
The big problem on the tank water heater is the issue of corrosion problem, Atwood water heater uses aluminum clad tanks, eliminating the occurrence of the aluminum anode.
Though in a compact shape, it meets not only the basic need for providing hot water but also functional enough to ensure safety use. High-temperature limit switch, advanced temperature control, and pressure relief, all are installed for protecting safety.
It is designed based on the common shape of RV, but you can also install it straightforwardly under your kitchen sink. 95% of the parts can be replaced or repaired from outside, which significantly adds up efficiency and convenience on repairing.

What are the common cons of RV or small gas water heater? Majority of which absent the LCD display, which means getting water temperature and adjusting it can be a tough issue. With Hike Crew portable heater, you can enjoy outdoor showering perfectly with LCD light display.
Safety is the biggest issue in using gas or propane water heater, for it gets large potential in causing a fire with the wrong operation. The auto-shutoff system turns off the system smartly once the water temperature reaches 125°F; Besides, there are water flow sensor as well as tilt protection installed.
Wide range of application
It is made super compact and light-weighted, perfect for camping, RV, or hiking use. Connect AC/DC adapter to outlet or 12V cigarette lighter, then it is time for enjoying hot water outdoor.
There are three spray patterns on the showerhead. Plug it into the faucet outlet on the back of the unit and then it changes into a handheld showerhead.
Well, I must say, this is really a wonderful design! Turn the unit and you can get a water outlet, it provides a steady stream of water for hand washing or outdoor dish cleaning. You can even adjust the water flow.

Compared with most small water heaters on the market, this Atwood 94002 type is an elite one, costs the highest yet works the best.
Through-tube combustion chamber
By using the pilot frame, it keeps the water temperature rather than losing the heat energy wastefully. As a combination of gas and electricity, it saves a lot of energy.
10 gallons of water capacity enables it to provide enough water for a quick bath, needless to say, the daily use such as washing dishes or clothes. And through a test, the speed it heats water is quite fast.
There are a new door and a switch come along with the unit, with the help of the clear instructions, you will find it super easy to install.

---
What Brand Of Gas Water Heater Is The Most Reliable?
Here we offer you 3 top-rated gas water heater manufacturers on the market, they are:
AO Smith
Rheem
Bradford White Corporation
AO Smith is the largest manufacturer, and quickly expands its scales on the water heater market, so much that other brands feel hard to catch up with for long period.
Starting from a one-person business founded by Charles Jeremiah Smith, the company has now owned more than 16000 employees. The first business of it begins with hardware, such as supplying metal parts to baby carriage and bicycles.
There won't be many flowers and applauses if not for the care of customers and users of the Smith family. After entering China and India market, it gradually develops into a global water technology company manufacturing residential and commercial water heaters and boilers and water purification equipment.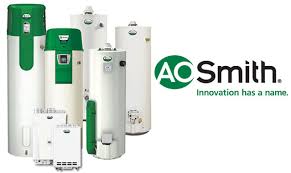 Rheem makes a big share in the United States and others abroad, becoming respectful brands for premium performance in areas of tankless water heaters.
For more detailed information on the brand Rheem, you may check through our best Rheem water heater reviews.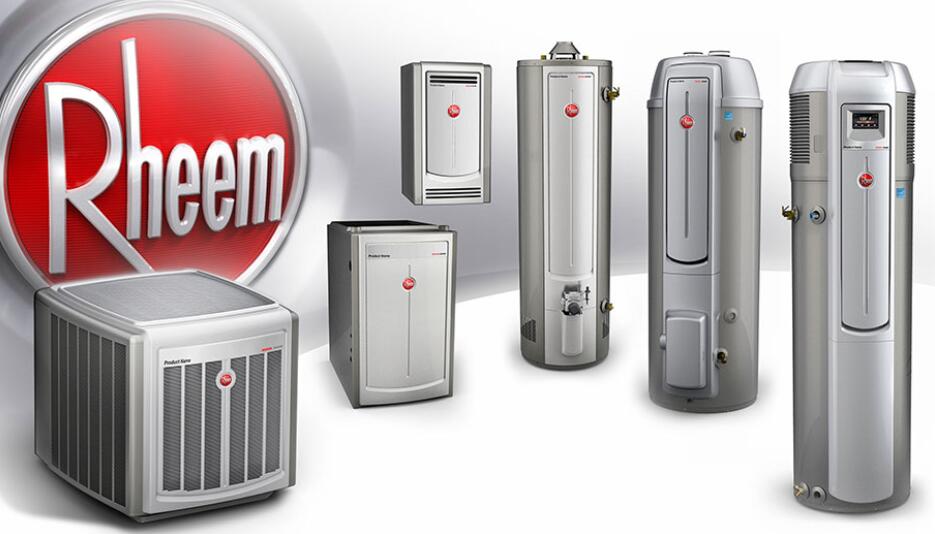 Bradford White Corporation is made up of three major businesses, including water heaters, heating systems, and steel tanks. Thanks to its elite quality, thoughtful service, and firm willingness on innovation, Bradford White Corporation wins a reputation for being the sound brand on water heating.
In 2016, Bradford is rewarded as the Pennsylvania Company of the Year for its extensive efforts on increasing exports. Innovation is the original source of industry development, and that's Bradford White Corporation keeps in mind and takes accordingly action on it. It invests in emerging technologies, expanding whole markets with green technology so as to protect the environment, and building its experts with constant training.
Walking into its factory, you will see full loads of modern training facilities. And if you are a deep environmental protector, then you will be glad to see many advanced energy-efficient "green" products lie peacefully in the factory.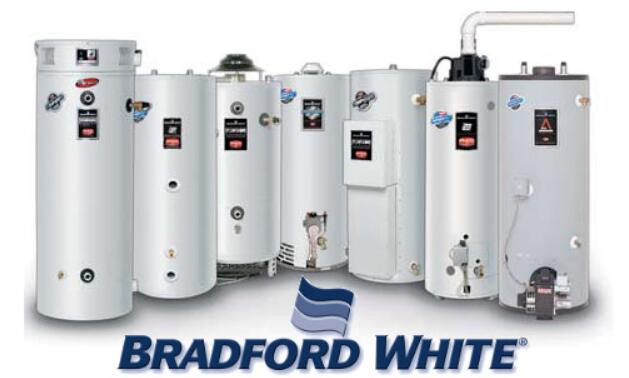 Things To Consider On Buying Best Small Gas Water Heater
The biggest concern is surely the methods and considerations for choosing the best small gas water. And here comes the solutions for you as follow:
1. Tank Type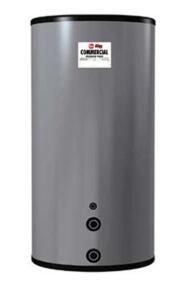 The traditional storage tank model once became the most popular type of water heater history. Regarded as the origin of modern water heater, it firstly provided hot water for showering use. Consists of an insulated tank, it storages limited amounts of heated water before needed, and then emerges from a pipe, serving for daily residential hot water use.
From its working process, it becomes pretty clear why the traditional storage-tank water heater is abandoned by a large majority of people. Hassel's life provides no extra time to wait for heating water.
However, there is also a temperature and pressure relief valve installed in case either of these exceeds the preset level.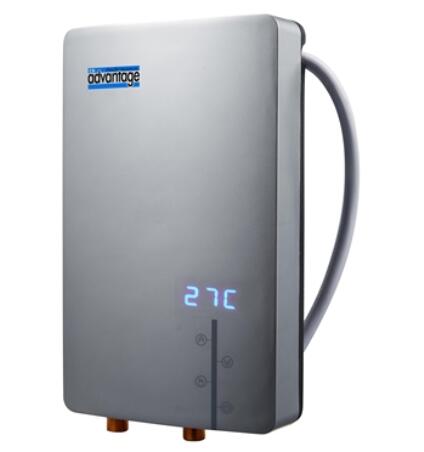 The tankless water heater is strongly recommended for small space use or multiple family members' use. It requires no storage tank but using a heating coil to heat water instantly you need. Takes only about 15 seconds.
On account of its no store design, it fits perfectly anywhere in your small home, you can put it either in your bathroom or try a small gas type installed under your water sink for getting a hot bath for plates or bowls.
There is no need to overtalk about tankless types for all the information is included in our tankless heaters review.

Well, suggests by its name, it looks exactly the same as a water pump. Unlike the former two types, this one captures heat from the air and transfer it to water, which determines it to be used only in warm areas.
As the heating system is on the top, it needs at least 7 feet from floor to ceiling, and also demands a large space (1,000 cubic feet) on capturing enough heat from the air.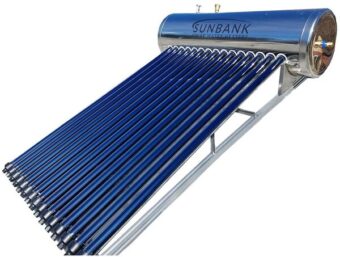 You may not strange to this kind of heater, it shows anywhere in hot regions around the world. The major power it needed is sunshine, through a roof-mounted cell, enough sun heat is absorbed and transferred to an antifreeze-like fluid in the closed-loop system.
What if it gets rainy for a couple of days, right, that's the major cons of it. Though there are a backup system kicks in, it still keeps un-useful.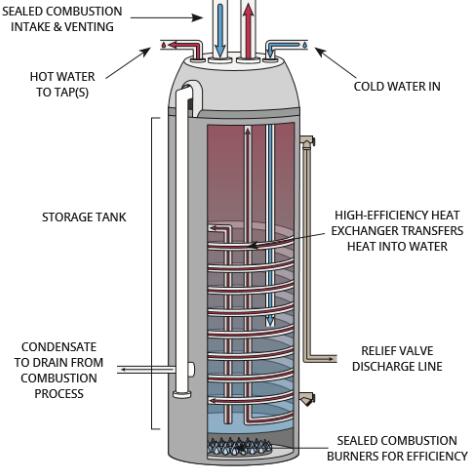 It serves as an addition to a natural gas water heater if the capacity you need reaches more than 55 gallons.
It also comes with a tank, not for storing water like a traditional type but to capture exhaust gases and emit them out.
2. Usages
Peak usage of hot water determines the types you need. Bathing times, dishwashing times, and cloth washing times should be fully calculated and then measure out a maximum amount of water for your daily need.
Still, have trouble with how to calculate the tank size? Look at the following chart:
| | |
| --- | --- |
| Shower | 10 gallons |
| Shaving | 2 gallons |
| Hand dishwashing and food preparation | 4 gallons |
| Automatic dishwasher | 6 gallons |
| Clothes washing | 7 gallons |
3. Energy star
Apart from purchasing cost, using costs is also a large amount of money that you can never neglect, no matter for electric or gas type. Thus it is never a bad issue on getting a gas water heater reaching energy star rating. Water heater with energy star rating means the type you get saves around 30% for you, which is highly energy efficient.
4. Capacity
In terms of small gas water heater, for most of the occasions, it is used on RV or under the sink for providing limited hot water for washing dishes. Thus instead of large capacity types such as 50 or 55 gallons, you should aim for the small types.
5. Performance Or Popularity
There is always a saying that the more well-known a brand is, the better its products can be. Well, for some areas, it is a truth. But I'd say, it depends. From the comparison of best water heater brands on the market, you may discover that the working principle as well as using conditions of each type vary a lot. Thus instead of paying attention to brand effects, true performance is the thing to put it first.
Why Should I Buy A Small Gas Water Heater?
When do you use hot water in daily life? For shower? For washing dishes in cold weather? Or for washing clothes? Yes, hot water is needed anywhere in residential life. And that is exactly why the hot water heater is always on great demand.
There are some kinds of large capacity water heaters, capable of providing hot water for three or four showers simultaneously. But what if you want to go out for traveling? Small gas water heaters are normally used outdoor, either on the RV or for camping use. They are small but work perfectly for offering hot water for travel demand.
Apart from outdoor use, some of which can also serve as a hot water source for washing dishes or clothes under the water sink. For small homes, they are also an ideal choice.
But, between the gas water heater and the electric water heater, why should I choose gas type?
Well, if comparing the prices of the two kinds, you will find electric type is far cheaper than gas types. However, from the statistic, using costs of electric types can be much more expensive.
When To Replace Heater?
| | |
| --- | --- |
| Problem | Reason |
| Brown water or metallic taste | Sign of rust |
| Leak | Somewhere inside needs to be tightened |
| Sound different | Stop using and check for sure |
| Decrease in volume of water through the faucet | Pipe is blocked |
| Sudden decrease in hot water | Old or bad heating elements |
| Using for over 5 years | Check and maintain |
How Much Does Small Gas Water Heater Cost?
Apart from installation costs, gas water heater price ranges from $400 to $1000, while the electric heater price being $300 – $700. For small types using for RV or water sink, it can be cheaper, normally around $300, some are even around $100.
Again, the purchasing cost is not the only factor, which makes you go deeper into your pocket is the use costs. So put all the elements into considerations before purchasing, and you will get what you need.
Gas Water Heater Safety
Always follow the instructions in installation as well as use.
Remove paper, dust, or other inflatable things from the heater enclosure.
You may as well install an automatic gas shutoff valve to stop the flow of gas.
Stop using it when there is something wrong.
It needs regular maintenance or checks at least a year.
Summary
Top 3 Best Small Gas Water Heaters